Fort Worth District
Lakes and Recreation Menu
Volunteer News
Our volunteers are making NEWS! Our volunteers recently cleared a thicket of greenbrier, poison ivy and other undergrowth as part of a combined effort with Texas Parks and Wildlife Department, City of Waco, and Keep Waco Beautiful, in order to create a new gravel launching point for kayaks and canoes on the Bosque River.
On November 24 ,volunteers from Fish On Waco, Group W Bench Litter Patrol, and Keep Waco Beautiful joined forces with the US Army Corps of Engineers to clean up flood debris from several areas around Waco Lake. Fifty-six volunteers spent four hours working at Twin Bridges Day Use Area, Lacy Point Access, and Speegleville Park. The volunteers picked up trash and cleaned up flood debris in areas that were recently impacted by high lake levels.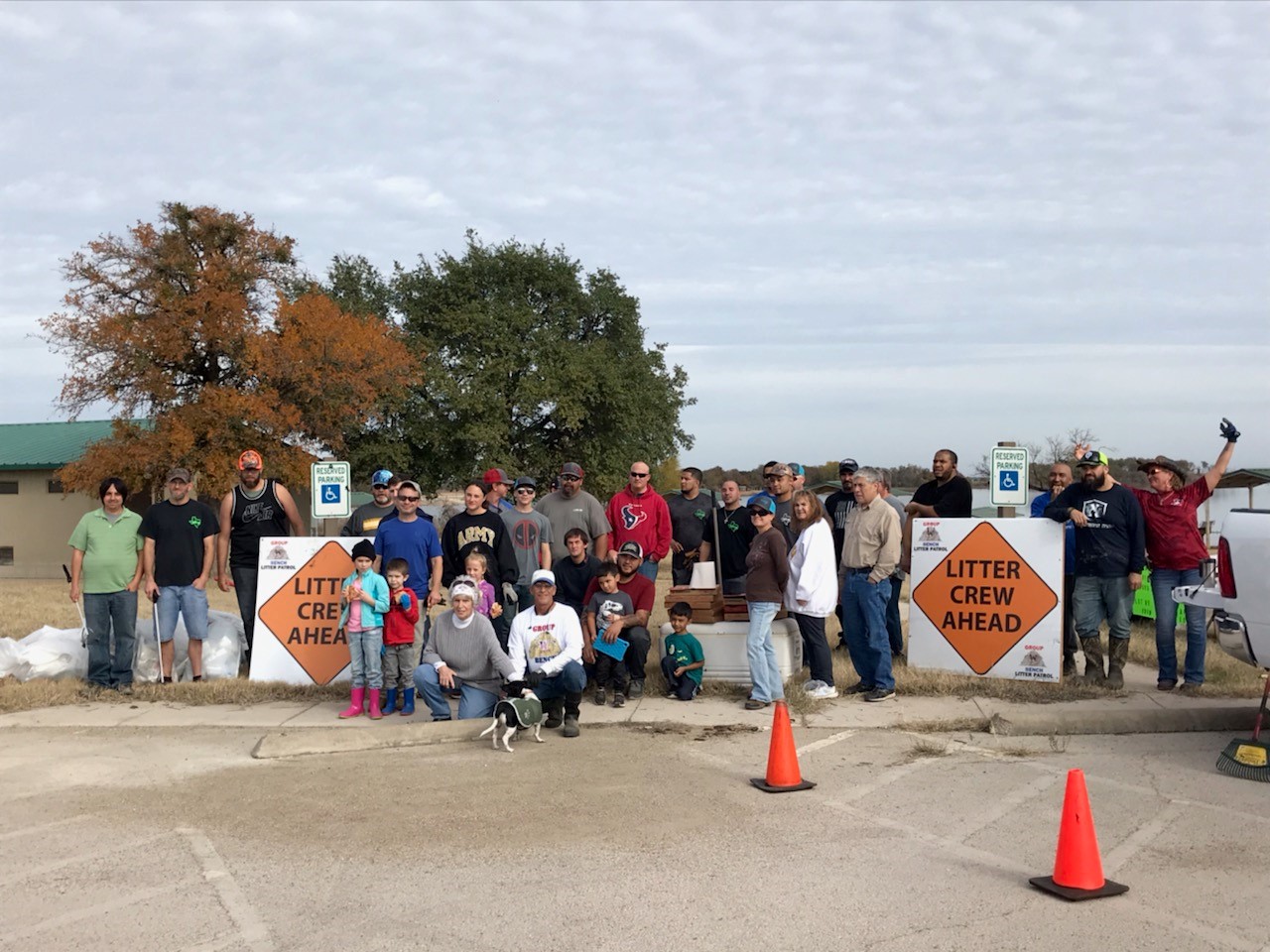 Group Volunteers
Does your group or organization want to volunteer at Waco Lake for a day? Fill out a Service Project Request and send it to Volunteer Coordinator Matthew Hackler .
For more information, or to set up a volunteer event, call or email Matthew Hackler at (254) 756-5359.
Do you or your organization want to participate in National Public Lands Day? Check out sites, activities, contacts, and downloadable photos from past and future events on The National Public Lands Day website .