Fort Worth District
Lakes and Recreation Menu
Group Camping Areas
Reservations for the use of the Group Shelters may be made 360 days in advance of arrival by calling the Recreation.gov Reservation Service at 1-877-444-6777 or through their web site at www.recreation.gov .
Airport Park Group Shelter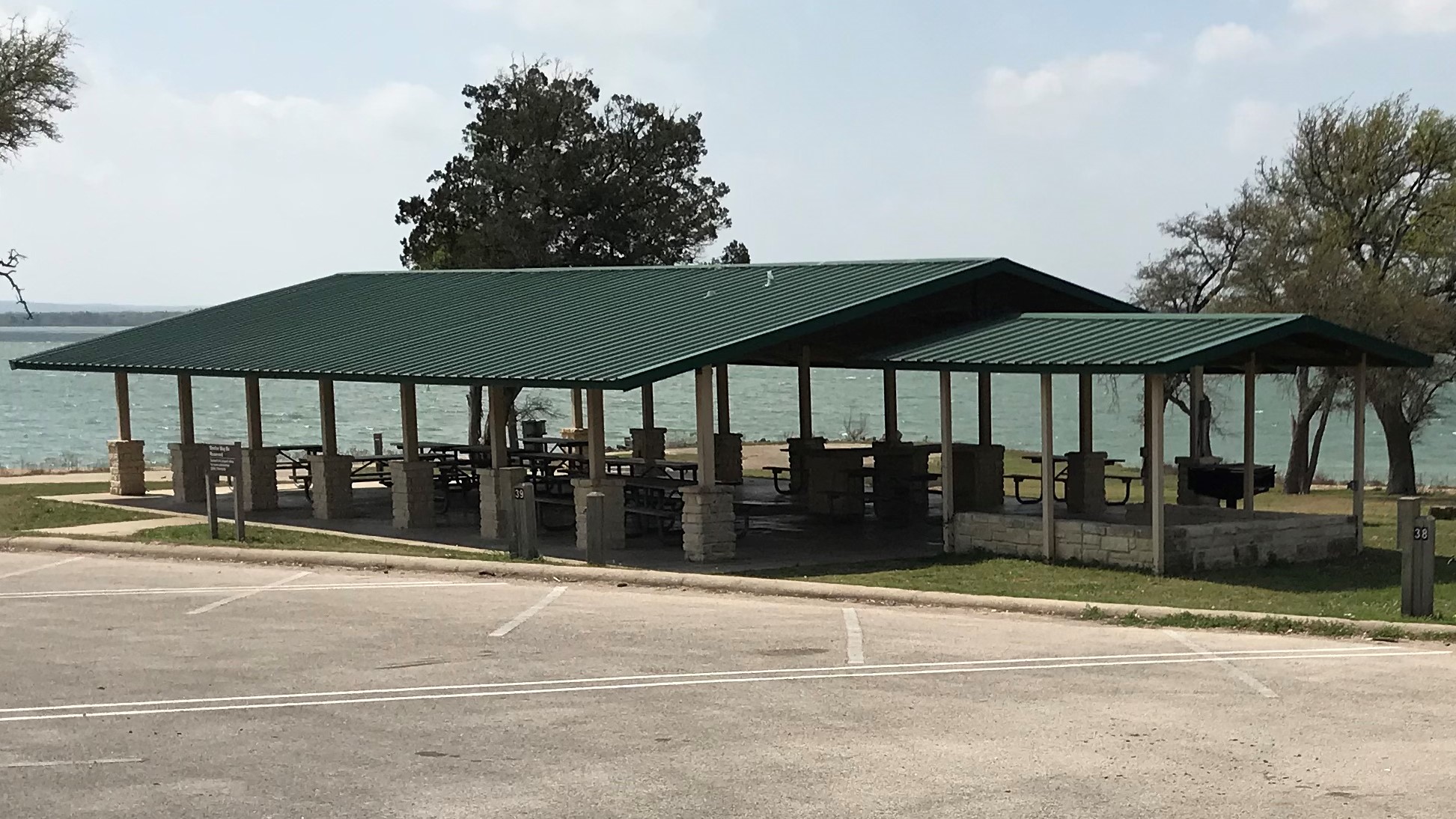 Located within Airport Park.
Airport Park Group Camping Shelter is located within Airport Park. The shelter's nightly fee, from 3:00pm-2:00pm is $150.00. This is an open shelter that includes water/electricity, 6 foot barbeque grill, 12 foot serving bar, 6 campsites with electric/water/sewage, and 2 with electric/water only. The shelter is designed to accommodate around 80 guests and provide parking for 35 vehicles. Behind the shelter are horeshoe pits and a fishing area.