Fort Worth District
Lakes and Recreation Menu
Boat Ramps at Georgetown Lake
Boat ramps are located at 3 of the parks at Lake Georgetown. All boat ramps have 39 usuable parking spaces. After the spaces are filled, no other boaters are allowed to launch until a space becomes available. This insures that the proper number of crafts are on the lake at any given time and greatly aids in promoting safe boating. Day use fees for boating are $5.00 per vehicle.
The boat ramps located at Cedar Breaks Park, Jim Hogg Park, and Russell Park are open year round from 6:00 am to 10:00 pm with a 24 hour exit. All of the ramps are 4 lane concrete and are relatively steep to allow usage at various water levels. An adequate tow vehicle for the boat is recommended.
While boating with us please remember:
* Wear your Personal Floatation Device.
* Wear clothing appropriate for the weather conditions.
* Boaters will need to call a towing service for broken down or stuck boats. Please have contact information on board.
* Be aware of lake conditions and weather conditions.
* Notify a friend or family member that you will be out on the lake.
* Keep drinking water and snacks on board incase of an emergency.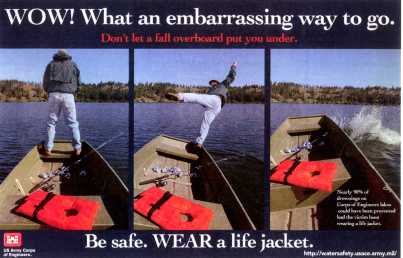 Boatramp Information

| | | | |
| --- | --- | --- | --- |
| Boat Ramp Name | Boat Ramp Location | Agency | Fee |
| | | | |
| Cedar Breaks Park boat ramp | Cedar Breaks Park | U.S. Army Corps of Engineers | $5.00 |
| Jim Hogg Park boat ramp | Jim Hogg Park | U.S. Army Corps of Engineers | $5.00 |
| Russell Park boat ramp | Russell Park | U.S. Army Corps of Engineers | $5.00 |
Russell Park and Jim Hogg Park
will be closed to ALL day use and camping beginning Wednesday, January 25th, 2023. During this time, crews will be constructing a new waterline. The closure is expected to last until approximately February 13th, 2023, but may be extended if repairs have not been completed. All facilities including parking areas, restrooms, campsites, and boat ramps will be closed. The hiking trial that runs through the park will remain open. Restrooms and water will be unavailable. Trail users are asked to remain on the trail, use caution in the area, and plan their trips accordingly. All reservations during this time frame have been cancelled. Reservations affected by the closure should receive an email notification and a complete refund. To make new reservation at another park go to
Recreation.gov
or call 1-877-444-6777.