Fort Worth District
Lakes and Recreation Menu
Natural Resources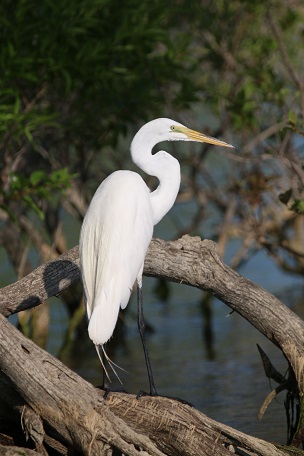 Left, Blue Heron. Right, Great Egret.
U.S. ARMY CORPS OF ENGINEERS
NATURAL RESOURCES MANAGEMENT PROGRAM
The Corps of Engineers is the steward of the lands and waters at Corps water resources projects. Its Natural Resources Management philosophy is to manage, conserve, and improve these natural resources and the environment while providing quality public outdoor recreation experiences to serve the needs of present and future generations.
In all aspects of natural and cultural resources management, Corps managers promote awareness of environmental values and adhere to sound environmental stewardship, protection, compliance, and restoration practices.
The Corps manages for long-term public access to and use of the natural resources in cooperation with other federal, state, and local agencies, as well as the private sector.
Natural resource managers integrate the management of diverse natural resource components such as fish, wildlife, forests, wetlands, grasslands, soil, air, and water with the provision of public recreation opportunities. The Corps conserves natural resources and provides public recreation opportunities that contribute to the quality of American life.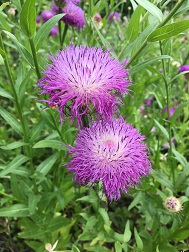 Take time out to appreciate the natural resources the lake and surrounding area have to offer. Fish and wildlife habitat abound. The floodplain provides aquatic, woodland and extensively cleared pasture habitats. Upland Post Oak Savannah provides habitat for wintering Bald Eagles and migrating Osprey. During the evening, White-Tail Deer, Grey Fox, Coyote, Raccoon, Opossum, Armadillo, Cottontail Rabbit and Bobcat can often be seen. The soils are perfect for Bluebonnets, Indian Paintbrushes and various sunflowers which blanket the parks in the spring. Poisonous snakes common to this area include Copperhead, Cottonmouth, Texas Coral Snake and Western Diamondback Rattlesnake. Many non-poisonous snakes, such as the Hog-nosed Snake and several species of Garter Snakes, also inhabit the area. Fisherman enjoy catching Largemouth Bass, White Bass, Hybrid Bass, White Crappie, Bluegill Sunfish (Perch), Channel Catfish, Blue Catfish, and Flathead (Yellow) Catfish. Lavon Lake has enjoyed a reputation of being an excellent catfish lake for many years.