Fort Worth District
Lakes and Recreation Menu
Welcome to Joe Pool Lake
See what fun you can have at Joe Pool Lake.  Camping, fishing, hunting, boating, and hiking are just the beginning of the activities available in the parks and other public lands.
Use the navigation menu on the left to see all the great information on the site.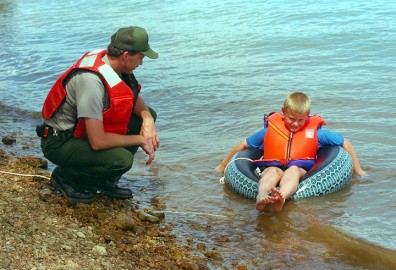 Lake Elevation / Gate Opening Information
Joe Pool Lake
28 SEP 2023
Current Elevation
Normal Elevation
Currently Releasing
Current Wind Speed
Current Wind Direction
Max Wind Speed (Last 6 Hours)
519.93 ft
522.00 ft
21 cfs
.45 mph
166.00 deg

⇓

.76 mph
Reservoir Control Section
Contact Information
Joe Pool Lake
Fort Worth District Map
U.S. Army Corps of Engineers
Joe Pool Lake Office
6399 FM1382
Dallas, Texas 75249

For General Questions:
Email Address

Hours: M-F 7:30am - 4:00pm
Phone: (972) 298-2744
Fax: (972) 299-2228
Recreation Information :
Cedar Hill State Park:
972-291-6641
Grand Prairie Parks:
972-237-4120
Latest News and Updates
ATTENTION:
The Recreation.gov website has an entirely new look with features including simplified search capabilities, enhanced content and streamlined Google maps.  Visitors to the website can now do much more than make reservations for camping, tours and tickets at federal facilities.  The Corps has almost 30,000 reservable campsites in Recreation.gov and there is a wealth of information about Corps water resources projects.  More details on the new features added to the Recreation.gov website may be found under the "New Look! New Features!" Tab located at the top right hand corner of Recreation.gov home page.  We hope you take some time to explore the new Recreation.gov website, and better yet, we hope you find some great new places to get out and Explore Your America! http://www.recreation.gov
For information on Mobility Assistance Device use in Corps Parks, please read the Policy Here . For more information or to be issued a permit please contact the lake Manager.
Fire Ban Information: No Fire Bans reported at this time
Like us on Facebook. Click for link.